Products
| | |
| --- | --- |
| Asimut PCWebI | |
Asimut PCWebI
What is it?
PCWebI stands for Proactive Contact Web Interface.

Asimut's PCWebI product allows agents to connect remotely to the Avaya Proactive Contact call center software suite with nothing more than a windows-based PC, a browser and a high-speed internet connection.



Utilizing the latest advancements in VoIP and technologies such as AJAX, remote agents can be launched from anywhere in the world. These remote call center agents appear as seamless members of the entire call center agent pool and can be monitored, adjusted and activated exactly like agents working in the call center.



The PCWebI system is very flexible and can be adapted to fit your specific needs.

Choose from a full scale solution including the framework, customizable UI and reporting, or simply integrate your existing interface with Asimut's PCWebI.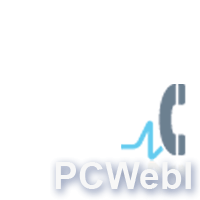 Asimut PCWebI current product offering:
The Asimut Web Interface is an AJAX based application, no pages post back ever take place, only data (no content) is exchanged between the Asimut servers and the client browser.
The solution has two scenarios:
1. Asimut can provide through one of the frames a customized UI that adheres to client specifications.
2. Asimut does not show any UI and only the proxy is available to the LOB application for interaction with the Asimut Web Interface.
PCWEbI allows agents communicate to the Avaya Proactive Contact via HTTP/HTTPS from any browser.
The Asimut Web Application and its proxy support some of the following agent tasks and functions:
---
Log agents in to the dialer:
a. Connect the headset.
b. Log in to ACD if appropriate (for handling inbound calls).

Join a job.
Join a unit (job unit).

---
Handle Calls:
a. Outbound calling.
b. Inbound calling.
c. Blend calling.
d. Managed outbound dialing.

Manage Calls:
a. Transfer calls.
b. Place manual calls.
c. Call alternative phone numbers.
d. Call acquired phone numbers.
e. Schedule calls.

---
Wrap up calls:
a. Update customer records, directly on the dialer.
b. End calls.
Log agents out of the dialer:
a. Leave the job.
b. Disconnect the headset.
c. Log out of the dialer and ACD if appropriate.
PCWebI also includes extensive reporting tools and features to help manage a call center.
Click here for a detailed list of features.
Product Licensing:


1. Currently we offer a per server licensing scheme where each server can support up to 400 concurrent PCWebI agents.



Systems Requirements / Deployment:


2. Windows server 2003/2008 32/64 bits supported
3. SQL Server 2005/2008
4. AES Server access.
5. Sufficient TSAPI licenses to support planned concurrent number of users.